Women Of Worth

A Word from Pastor Cheryl
Thank you for visiting our web page! It's a New Day for Women of Worth, and we are excited about the possibilities that await us. We are a church with an amazing group of women and we are women in your sphere of influence who are waiting to make a connection with each other and you. We all need the positive influence that only you can give. Women, all over the world, are looking for someone who will understand their hopes and fears as only another woman can. Our Women's Ministry provides the opportunity for connections to take place. Genuine life-change happens when someone enters a woman's emotional world, connects with her, and encourages her on a personal level.
Our goal is that each woman intimately know the heavenly Father, lovingly relate to one another and advance the gospel in family and community.
I have an wonderful team who works alongside me in our WOW ministry and we strive to have great times together as we grow together in the Lord.
We accomplish these goals through equipping and outreach events such as Bible studies, creative fellowship meetings, retreats, and special events.
Please don't hesitate to
Contact
the Women's ministry for more information.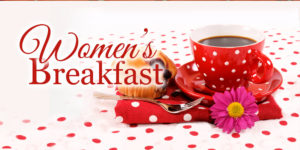 We would love to have you join our Women of Worth (WOW) Ladies Ministry for breakfast and time of sharing a scripture or two. We meet every two months and the location changes but never the time, 8:30 am!
Next meeting is scheduled for Saturday, October 19th.
Location will be posted.
Book Club –

'Bridge To Haven' by Francine Rivers
Tuesday, August 20th, 7:00 pm Email for address.
To those who matter in 1950s Hollywood, Lena Scott is the hottest rising star to hit the silver screen since Marilyn Monroe. Few know her real name is Abra. Even fewer know the price she's paid to finally feel like she's somebody.
To Pastor Ezekiel Freeman, Abra will always be the little girl who stole his heart the night he found her, a wailing newborn abandoned under a bridge on the outskirts of Haven. Zeke and his son, Joshua―Abra's closest friend―watch her grow into an exotic beauty. But Zeke knows the circumstances surrounding her birth have etched scars deep in her heart, scars that leave her vulnerable to a fast-talking charmer who lures her to Tinseltown. Hollywood feels like a million miles from Haven, and naive Abra quickly learns what's expected of an ambitious girl with stars in her eyes. But fame comes at a devastating price. She has burned every bridge to get exactly what she thought she wanted. Now all she wants is a way back home.
In this riveting and highly anticipated tale of temptation, grace, and unconditional love,
New York Times
bestselling author Francine Rivers delivers big-canvas storytelling at its very best.