Women Of Worth

A Word from Pastor Cheryl
Thank you for visiting our web page! It's a New Day for Women of Worth, and we are excited about the possibilities that await us. We are a church with an amazing group of women and we are women in your sphere of influence who are waiting to make a connection with each other and you. We all need the positive influence that only you can give. Women, all over the world, are looking for someone who will understand their hopes and fears as only another woman can. Our Women's Ministry provides the opportunity for connections to take place. Genuine life-change happens when someone enters a woman's emotional world, connects with her, and encourages her on a personal level.
Our goal is that each woman intimately know the heavenly Father, lovingly relate to one another and advance the gospel in family and community.
I have an wonderful team who works alongside me in our WOW ministry and we strive to have great times together as we grow together in the Lord.
We accomplish these goals through equipping and outreach events such as Bible studies, creative fellowship meetings, retreats, and special events.
Please don't hesitate to
Contact
the Women's ministry for more information.
For details regarding joining in on the Wednesday Bible study for both men and women, please email for any questions.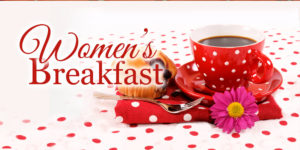 We would love to have you join our Women of Worth (WOW) Ladies Ministry for breakfast and time of sharing a scripture or two. We meet every two months and the location changes but never the time, 8:30 am! Please contact
Linda Wasson
for any questions.
Date and place to be determined.
Wow Book Club –

'Thief of Corinth' – by Tessa Afshar ~
Tuesday, August 17th, 7:00 pm.
Email
for the
address and directions or for any questions.
First-century Corinth is a city teeming with commerce and charm. It's also filled with danger and corruption—the perfect setting for Ariadne's greatest adventure.
After years spent living with her mother and oppressive grandfather in Athens, Ariadne runs away to her father's home in Corinth, only to discover the perilous secret that destroyed his marriage: though a Greek of high birth, Galenos is the infamous thief who has been robbing the city's corrupt of their ill-gotten gains.
Desperate to keep him safe, Ariadne risks her good name, her freedom, and the love of the man she adores to become her father's apprentice. As her unusual athletic ability leads her into dangerous exploits, Ariadne discovers that she secretly revels in playing with fire. But when the wrong person discovers their secret, Ariadne and her father find their future—and very lives—hanging in the balance.
When they befriend a Jewish rabbi named Paul, they realize that his radical message challenges everything they've fought to build, yet offers something neither dared hope for.