Women Of Worth

A Word from Pastor Cheryl
Thank you for visiting our web page! It's a New Day for Women of Worth, and we are excited about the possibilities that await us. We are a church with an amazing group of women and we are women in your sphere of influence who are waiting to make a connection with each other and you. We all need the positive influence that only you can give. Women, all over the world, are looking for someone who will understand their hopes and fears as only another woman can. Our Women's Ministry provides the opportunity for connections to take place. Genuine life-change happens when someone enters a woman's emotional world, connects with her, and encourages her on a personal level.
Our goal is that each woman intimately know the heavenly Father, lovingly relate to one another and advance the gospel in family and community.
I have an wonderful team who works alongside me in our WOW ministry and we strive to have great times together as we grow together in the Lord.
We accomplish these goals through equipping and outreach events such as Bible studies, creative fellowship meetings, retreats, and special events.
Please don't hesitate to
Contact
the Women's ministry for more information.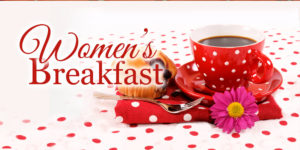 We would love to have you join our Women of Worth (WOW) Ladies Ministry for breakfast and time of sharing a scripture or two. We meet every two months and the location changes but never the time, 8:30 am!
Next meeting and location will be posted soon.
Book Club –

'Tell Her No Lies' by Kelly Irvin
Tuesday, October 19th, 7:00 pm Email for address
Even the most admired families have secrets to hide . . .
Nina Fischer carries a camera wherever she goes—so she can view life through a filter. Safely. After her mother abandoned her to the streets, Nina has kept people at a distance, including her uncle, who adopted Nina and her sister. Wealthy and proud, he is a good man, a fair judge, and someone many in San Antonio admire.
But when he is murdered, and the detective assigned to the case accuses Nina of the crime, she knows she must act. She's determined to use her journalism background to find the real killer. The two men in her life want to help, but can she trust them? She's known Rick since they were children, but now he's an attorney whose political aspirations seem more important than Nina's tragic loss. And then there's Aaron, a news videographer; using their friendship could break the biggest story of his career.
Following the evidence leads Nina on a journey of discovery into her father's shocking masquerade as a law-abiding, family-loving Christian. Unlocking these secrets could prove fatal, but it's the only way Nina will ever be able to trust love again.
Combining romance and suspense, bestselling author Kelly Irvin's Tell Her No Lies is a high-stakes race for the truth.