Women Of Worth

A Word from Pastor Cheryl
Thank you for visiting our web page! It's a New Day for Women of Worth, and we are excited about the possibilities that await us. We are a church with an amazing group of women and we are women in your sphere of influence who are waiting to make a connection with each other and you. We all need the positive influence that only you can give. Women, all over the world, are looking for someone who will understand their hopes and fears as only another woman can. Our Women's Ministry provides the opportunity for connections to take place. Genuine life-change happens when someone enters a woman's emotional world, connects with her, and encourages her on a personal level.
Our goal is that each woman intimately know the heavenly Father, lovingly relate to one another and advance the gospel in family and community.
I have an wonderful team who works alongside me in our WOW ministry and we strive to have great times together as we grow together in the Lord.
We accomplish these goals through equipping and outreach events such as Bible studies, creative fellowship meetings, retreats, and special events.
Please don't hesitate to
Contact
the Women's ministry for more information.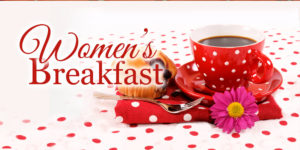 We would love to have you join our Women of Worth (WOW) Ladies Ministry for breakfast and time of sharing a scripture or two. We meet every two months and the location changes but never the time, 8:30 am!
Next meeting is scheduled for Saturday, September 20th at Kirby Lane in Round Rock.
Book Club – "Thicker than Blood' –
by C.J. Darlington
Tuesday, March 26, 7:00 pm Email for address.
Christy Williams finally has her life on track. She's putting her past behind her and working hard to build her career as a buyer for a large used bookstore. So far she's been able to keep her drinking problem at bay, but everything changes when she lands a DUI on her thirty-third birthday. When she's accused of a crime she didn't commit at work, she has nowhere to turn. She yearns for her estranged family, especially her younger sister May whom she hasn't seen for fifteen years. Now the owner of a failing cattle ranch in Elk Valley, Colorado, May couldn't possibly want a relationship with the big sister who didn't even say good-bye all those years ago, could she? Soon Christy's fleeing from her shattered dreams, her abusive ex-boyfriend, and God. Could the Triple Cross Ranch be the safe haven she's searching for, or will May's new-found faith give her even more reason to reject Christy? Thicker than Blood is Book #1 in the Thicker than Blood series. All books stand alone entirely and can be read independently of each other, but for the best reading experience, we suggest reading them in order: Book #1: Thicker than Blood Book #2: Bound by Guilt Book #3: Ties that Bind Book #4: Running on Empty