Women Of Worth

A Word from Pastor Cheryl
Thank you for visiting our web page! It's a New Day for Women of Worth, and we are excited about the possibilities that await us. We are a church with an amazing group of women and we are women in your sphere of influence who are waiting to make a connection with each other and you. We all need the positive influence that only you can give. Women, all over the world, are looking for someone who will understand their hopes and fears as only another woman can. Our Women's Ministry provides the opportunity for connections to take place. Genuine life-change happens when someone enters a woman's emotional world, connects with her, and encourages her on a personal level.
Our goal is that each woman intimately know the heavenly Father, lovingly relate to one another and advance the gospel in family and community.
I have an wonderful team who works alongside me in our WOW ministry and we strive to have great times together as we grow together in the Lord.
We accomplish these goals through equipping and outreach events such as Bible studies, creative fellowship meetings, retreats, and special events.
Please don't hesitate to
Contact
the Women's ministry for more information.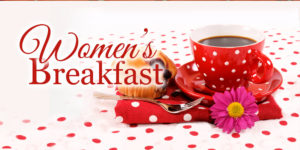 We would love to have you join our Women of Worth (WOW) Ladies Ministry for breakfast and time of sharing a scripture or two. We meet every two months and the location changes but never the time, 8:30 am!
Next meeting is scheduled for Saturday, October 19th.
Location will be posted.
Book Club –

'No Compromise' by Melody Green
Tuesday, September 17th, 7:00 pm Email for address.
He was only twenty-eight when he died in a plane crash with two of his small children, but singer/songwriter Keith Green had already created a legacy of music and inspiration that would outlive him. A spiritual revolutionary, he found freedom through Jesus, not religion, and spent his last years convincing others to refuse to accept the status quo and instead to bring compassion and honesty back to the church. He touched people through vibrant lyrics in songs like "Your Love Broke Through," "You Put This Love In My Heart," and "Asleep In The Light." Last Days Ministries, which he and his wife Melody founded, went on to challenge thousands of people to take to the mission fields of the world. Now, on the 25th anniversary of his death, Melody has updated her husband's biography with new photos, essays from current musicians who were influenced by Keith, selections from Keith's private journal, and stories about what it was like raising their two remaining children on her own.