Women Of Worth

A Word from Pastor Cheryl
Thank you for visiting our web page! It's a New Day for Women of Worth, and we are excited about the possibilities that await us. We are a church with an amazing group of women and we are women in your sphere of influence who are waiting to make a connection with each other and you. We all need the positive influence that only you can give. Women, all over the world, are looking for someone who will understand their hopes and fears as only another woman can. Our Women's Ministry provides the opportunity for connections to take place. Genuine life-change happens when someone enters a woman's emotional world, connects with her, and encourages her on a personal level.
Our goal is that each woman intimately know the heavenly Father, lovingly relate to one another and advance the gospel in family and community.
I have an wonderful team who works alongside me in our WOW ministry and we strive to have great times together as we grow together in the Lord.
We accomplish these goals through equipping and outreach events such as Bible studies, creative fellowship meetings, retreats, and special events.
Please don't hesitate to
Contact
the Women's ministry for more information.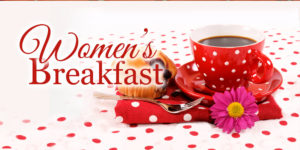 We would love to have you join our Women of Worth (WOW) Ladies Ministry for breakfast and time of sharing a scripture or two. We meet every two months and the location changes but never the time, 8:30 am!
Next meeting is scheduled for Saturday, June 15th, Location to follow.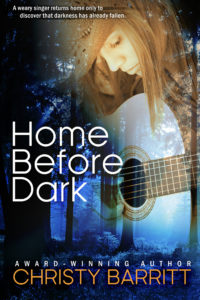 Book Club – "Home Before Dark' –
by Caroline Moon
Tuesday, May 21st, 7:00 pm Email for address.
Nothing good ever happens after dark.
Those were the words country singer Daleigh McDermott's father always repeated.
Now her father is dead, and Daleigh fears she's returned home too late to make thins right. As she's about to flee back to Nashville, she finds a hidden journal belonging to her father. His words hint that his death was no accident. Small town mechanic Ryan Shields is the only one who seems to believe that Daleigh may be on to something. Her father trusted the man, but Daleigh's instant attraction to Ryan scares her. She knows her life and career, however dwindling it might be, are back in Nashville and that her time in the sleepy North Carolina town is only temporary. As Daleigh and Ryan work to unravel the mystery, it becomes obvious that someone want them dead. They must rely on each other – and on God – if they hope to make it home before the darkness swallows them whole.
Home Before Dark offers a blended mix of charming small town life in North Carolina tangled in a gripping suspense.