Women Of Worth

A Word from Pastor Cheryl
Thank you for visiting our web page! It's a New Day for Women of Worth (WOW), and we are excited about the possibilities that await us. We are a church with an amazing group of women and we are women in your sphere of influence who are waiting to make a connection with each other and you. We all need the positive influence that only you can give. Women, all over the world, are looking for someone who will understand their hopes and fears as only another woman can. Our Women's Ministry provides the opportunity for connections to take place. Genuine life-change happens when someone enters a woman's emotional world, connects with her, and encourages her on a personal level.
Our goal is that each woman intimately know the heavenly Father, lovingly relate to one another and advance the gospel in family and community.
I have an wonderful team who works alongside me in our WOW ministry and we strive to have great times together as we grow together in the Lord.
We accomplish these goals through equipping and outreach events such as Bible studies, creative fellowship meetings, retreats, and special events.
Please don't hesitate to
Contact
the Women's ministry for more information.
For details regarding joining in on the Wednesday Bible study for both men and women, please email for any questions.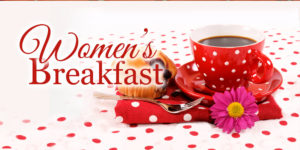 WOW breakfast will be meeting again January 2023. We would love to have you join our WOW Ladies Ministry for breakfast and time of sharing a scripture or two. We meet every two months and the location changes but never the time, 8:30 am! Please contact
Linda Wasson
for any questions. Date and place to be determined.
WOW Book Club –

'COLORS OF TRUTH'
, Tuesday, November 1st, 2022 – 7:00 pm.
Email
for the
address and directions or for any questions.
Tennessee, 1866. According to the last letter Irish immigrant Catriona O'Toole received from her twin brother, Ryan, he was being dispatched to Franklin, Tennessee, where—as a conscripted Confederate soldier—he likely endured the bloody Battle of Franklin that claimed the lives of thousands.
Catriona leaves behind the lush green of their Irish homeland in search of him, with nothing to her name except the sum of cash Ryan sent to their family. Now the sole provider for her seven-year-old spitfire sister, Nora, Catriona hopes to reunite the siblings—the only surviving members of their devastated family.
Wade Cunningham is a former Federal soldier who now works for the newly formed United States Secret Service and is trying to uncover counterfeiting rings in the postwar South. In order to infiltrate their sophisticated enterprise, he must pose as a former Confederate in Franklin—a town where counterfeit greenbacks run rampant.
When Wade meets Catriona, he is immediately intrigued by her and the little redheaded scamp in her care—but what he doesn't anticipate is that the cash in Catriona's possession is some of the most convincing counterfeit money he's ever seen. Soon the object of Wade's affection is also the suspect in a major crime—one he's expected to prosecute.