Women Of Worth

A Word from Pastor Cheryl
Thank you for visiting our web page! It's a New Day for Women of Worth (WOW), and we are excited about the possibilities that await us. We are a church with an amazing group of women and we are women in your sphere of influence who are waiting to make a connection with each other and you. We all need the positive influence that only you can give. Women, all over the world, are looking for someone who will understand their hopes and fears as only another woman can. Our Women's Ministry provides the opportunity for connections to take place. Genuine life-change happens when someone enters a woman's emotional world, connects with her, and encourages her on a personal level.
Our goal is that each woman intimately know the heavenly Father, lovingly relate to one another and advance the gospel in family and community.
I have an wonderful team who works alongside me in our WOW ministry and we strive to have great times together as we grow together in the Lord.
We accomplish these goals through equipping and outreach events such as Bible studies, creative fellowship meetings, retreats, and special events.
Please don't hesitate to
Contact
the Women's ministry for more information.
For details regarding joining in on the Wednesday Bible study for both men and women, please email for any questions.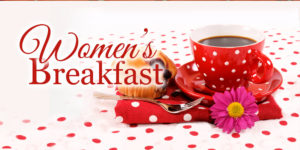 WOW breakfast will be meeting again January 2023. We would love to have you join our WOW Ladies Ministry for breakfast and time of sharing a scripture or two. We meet every two months and the location changes but never the time, 8:30 am! Please contact
Linda Wasson
for any questions. Date and place to be determined.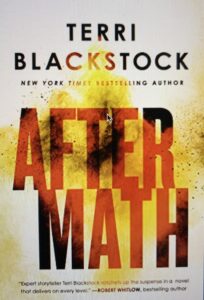 WOW Book Club –

'Aftyermath'
, Tuesday, April 18th, 2023 – 7:00 pm.
Email
for the
address and directions or for any questions.
This gripping new thriller will leave you on the edge of your seat.
A devastating explosion.
Three best friends attend a concert. Only one makes it out alive.
A trunk full of evidence.
When police stop Dustin Webb with a warrant to search his trunk, he knows there's been a mistake. He's former military and owns a security firm. But he's horrified when the officers find explosives, and he can't fathom how they got there.
An attorney who will risk it all for an old friend.
Criminal attorney Jamie Powell was Dustin's best friend growing up. They haven't spoken since he left for basic training, but she's the first person he thinks of when he's arrested. Jamie knows she's putting her career on the line by defending an accused terrorist, but she'd never abandon him. Someone is framing Dustin to take the fall for shocking acts of violence . . . but why?