Women Of Worth

A Word from Pastor Cheryl
Thank you for visiting our web page! It's a New Day for Women of Worth, and we are excited about the possibilities that await us. We are a church with an amazing group of women and we are women in your sphere of influence who are waiting to make a connection with each other and you. We all need the positive influence that only you can give. Women, all over the world, are looking for someone who will understand their hopes and fears as only another woman can. Our Women's Ministry provides the opportunity for connections to take place. Genuine life-change happens when someone enters a woman's emotional world, connects with her, and encourages her on a personal level.
Our goal is that each woman intimately know the heavenly Father, lovingly relate to one another and advance the gospel in family and community.
I have an wonderful team who works alongside me in our WOW ministry and we strive to have great times together as we grow together in the Lord.
We accomplish these goals through equipping and outreach events such as Bible studies, creative fellowship meetings, retreats, and special events.
Please don't hesitate to
Contact
the Women's ministry for more information.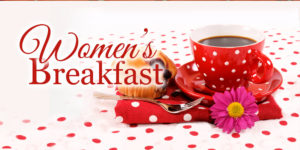 We would love to have you join our Women of Worth (WOW) Ladies Ministry for breakfast and time of sharing a scripture or two. We meet every two months and the location changes but never the time, 8:30 am! Please contact
Linda Wasson
for any questions.
Date and place to be determined.
Book Club –

'Fear Has A Name' by Creston Mapes
Tuesday, June 23rd, 7:00 pm @ Tree of Life, Email for address.
Abused as a boy by his sinister religious zealot parents. Bullied at school, making him a loner and outcast.
But one girl was different. Pamela. Pamela Wagner. She talked to him. She listened. She cared when no one else did. And he loved her for it. And still does as an adult.
So Granger goes back. Back home. Back to Pamela. But she is happily married to reporter Jack Crittendon; they have two children.
Jack is working on a story about a missing pastor who's left a suicide note and taken prescription meds with him. But that's the least of Jack's worries when Granger Meade invades their lives.