Women Of Worth

A Word from Pastor Cheryl
Thank you for visiting our web page! It's a New Day for Women of Worth, and we are excited about the possibilities that await us. We are a church with an amazing group of women and we are women in your sphere of influence who are waiting to make a connection with each other and you. We all need the positive influence that only you can give. Women, all over the world, are looking for someone who will understand their hopes and fears as only another woman can. Our Women's Ministry provides the opportunity for connections to take place. Genuine life-change happens when someone enters a woman's emotional world, connects with her, and encourages her on a personal level.
Our goal is that each woman intimately know the heavenly Father, lovingly relate to one another and advance the gospel in family and community.
I have an wonderful team who works alongside me in our WOW ministry and we strive to have great times together as we grow together in the Lord.
We accomplish these goals through equipping and outreach events such as Bible studies, creative fellowship meetings, retreats, and special events.
Please don't hesitate to
Contact
the Women's ministry for more information.
For details regarding joining in on the Wednesday Bible study for both men and women, please email for any questions.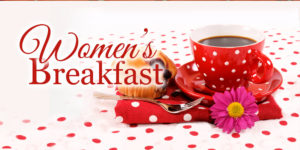 We would love to have you join our Women of Worth (WOW) Ladies Ministry for breakfast and time of sharing a scripture or two. We meet every two months and the location changes but never the time, 8:30 am! Please contact
Linda Wasson
for any questions.
Date and place to be determined.
Wow Book Club –

'Glimmer of Hope' – by Robin Patchen,
Tuesday, December 7th, 7:00 pm.
Email
for the
address and directions or for any questions.
Pulse-pounding suspense, a second-chance romance, and a precious little girl who needs her daddy. You don't want to miss it.
Nothing could get her home…but this.
Cassidy Leblanc worked hard to shake off her tragic childhood. As a foster child with a mother in prison for murder, she was an outcast in her small New Hampshire town until she met James. But she and James's sister, whom she was babysitting, were kidnapped. She escaped, but Hallie didn't survive, and everybody assumed Cassidy killed her. Like mother, like daughter, after all. With public opinion and the authorities united against her, young Cassidy fled. Now, a decade later, another little girl has been kidnapped, and Cassidy may be the only person who can find her.
He doesn't know who to trust.
James Sullivan never believed that Cassidy killed his sister, no matter what the authorities said. When his best friend's daughter goes missing a decade after Hallie's murder, James keeps his opinions on the matter to himself. But when he finds Cassidy sneaking around his property, his thoughts turn dark. If she's not behind the recent kidnapping, what is she doing back in Coventry? Her answer—that she's returned to find little Ella, and she needs his help—has him reeling. Can he trust Cassidy, despite what the police tell him? If there's any chance he can save Ella, he has to try.
Danger lurks on the mountain.
Together, they search for the elusive cave where Cassidy and Hallie were taken, but somebody will stop at nothing to make sure they don't find it or, if they do, that they don't come out alive.