Women Of Worth

A Word from Pastor Cheryl
Thank you for visiting our web page! It's a New Day for Women of Worth, and we are excited about the possibilities that await us. We are a church with an amazing group of women and we are women in your sphere of influence who are waiting to make a connection with each other and you. We all need the positive influence that only you can give. Women, all over the world, are looking for someone who will understand their hopes and fears as only another woman can. Our Women's Ministry provides the opportunity for connections to take place. Genuine life-change happens when someone enters a woman's emotional world, connects with her, and encourages her on a personal level.
Our goal is that each woman intimately know the heavenly Father, lovingly relate to one another and advance the gospel in family and community.
I have an wonderful team who works alongside me in our WOW ministry and we strive to have great times together as we grow together in the Lord.
We accomplish these goals through equipping and outreach events such as Bible studies, creative fellowship meetings, retreats, and special events.
Please don't hesitate to
Contact
the Women's ministry for more information.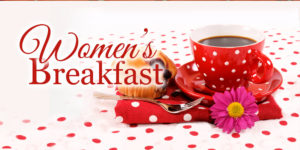 We would love to have you join our Women of Worth (WOW) Ladies Ministry for breakfast and time of sharing a scripture or two. We meet every two months and the location changes but never the time, 8:30 am!
February 15th, @ Papi's Pies in Round Rock. Please contact
Linda Wasson
for any questions.
Book Club –

'Smoke Screen"' by Terri Blackstock
Tuesday, February 18th, 7:00 pm Email for address
One father was murdered. Another was convicted of his death. All because their children fell in love.
Nate Beckett has spent his life fighting wildfires instead of the lies and rumors that drove him from his Colorado hometown. His mother begs him to come back now that his father has been released from prison, but it isn't until he's sidelined by an injury that he's forced to return and face his past. But that means facing Brenna too.
Fourteen years ago, Nate was in love with the preacher's daughter. When Pastor Strickland discovered Brenna defied him to sneak out with Nate, the fight between Strickland and Nate's drunken dad was loud—and very public. Strickland was found murdered later that night, and everyone accused Roy Beckett. When the church burned down not long after, people assumed Nate set the fire to get even for his father's conviction. He let the rumors fly and left town without looking back.
Brenna is stunned to learn that the man convicted of murdering her father has been pardoned. The events of that night set her life on a bad course, and now she's fighting a brutal custody battle with her ex and his new wife where he's using lies and his family's money to sway the judge. Brenna is barely hanging on, and she's turned to alcohol to cope. Shame and fear consume her.
As Nate and Brenna deal with the present—including new information about that fateful night and a wildfire that's threatening their town—the past keeps igniting. Nate is the steady force Brenna has so desperately needed. But she'll have to learn to trust him again first.