Women Of Worth

A Word from Pastor Cheryl
Thank you for visiting our web page! It's a New Day for Women of Worth, and we are excited about the possibilities that await us. We are a church with an amazing group of women and we are women in your sphere of influence who are waiting to make a connection with each other and you. We all need the positive influence that only you can give. Women, all over the world, are looking for someone who will understand their hopes and fears as only another woman can. Our Women's Ministry provides the opportunity for connections to take place. Genuine life-change happens when someone enters a woman's emotional world, connects with her, and encourages her on a personal level.
Our goal is that each woman intimately know the heavenly Father, lovingly relate to one another and advance the gospel in family and community.
I have an wonderful team who works alongside me in our WOW ministry and we strive to have great times together as we grow together in the Lord.
We accomplish these goals through equipping and outreach events such as Bible studies, creative fellowship meetings, retreats, and special events.
Please don't hesitate to
Contact
the Women's ministry for more information.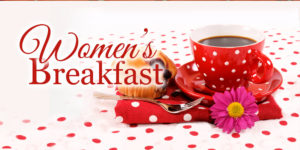 We would love to have you join our Women of Worth (WOW) Ladies Ministry for breakfast and time of sharing a scripture or two. We meet every two months and the location changes but never the time, 8:30 am! Please contact
Linda Wasson
for any questions.
Date and place to be determined.
Book Club & WOW Christmas Party –

'Of Windmills and War' – by Diane Moody
Tuesday, December 8th, 7:00 pm @ Tree of Life,
The rumblings of war in distant countries mattered little to
Danny McClain
. Growing up in Chicago, his world revolved around after-school jobs, a rescued beagle, his pen pal in Holland, and the Cubs' chance to go to the World Series. Then, in December of 1941, during his first year at Northwestern University, news of the attack on Pearl Harbor hit much too close to home. After a series of unexpected events over the next couple of years, Danny found himself in the co-pilot seat of a B-17, stationed with the 390th Bomb Group in Framlingham, England.
Anya Versteeg
had been just a teenager when Hitler's troops invaded her homeland of Holland in May of 1940. Forced to grow up much too fast, the feisty preacher's daughter eagerly immersed herself in the Dutch Resistance and its many efforts to thwart the enemy. Certain that God had turned His back on Holland, she closed her heart and did whatever she had to do to save her country before it was too late.
By 1945, the people of Occupied Holland were starving
. Cut off from the outside world in retaliation for their failed attempt to oust the Germans invaders, the Dutch had no food, no electricity, no fuel, and little hope of surviving. Thousands were dying every day. Then, just days before the war ended, help came to The Netherlands like manna from heaven.
Operation Chowhound
held special meaning for Lieutenant Danny McClain. Somewhere below in the battered land of tulips and windmills was the girl who needed rescuing–after rescuing so many others. And he would move heaven and earth to find her.