Women Of Worth

A Word from Pastor Cheryl
Thank you for visiting our web page! It's a New Day for Women of Worth, and we are excited about the possibilities that await us. We are a church with an amazing group of women and we are women in your sphere of influence who are waiting to make a connection with each other and you. We all need the positive influence that only you can give. Women, all over the world, are looking for someone who will understand their hopes and fears as only another woman can. Our Women's Ministry provides the opportunity for connections to take place. Genuine life-change happens when someone enters a woman's emotional world, connects with her, and encourages her on a personal level.
Our goal is that each woman intimately know the heavenly Father, lovingly relate to one another and advance the gospel in family and community.
I have an wonderful team who works alongside me in our WOW ministry and we strive to have great times together as we grow together in the Lord.
We accomplish these goals through equipping and outreach events such as Bible studies, creative fellowship meetings, retreats, and special events.
Please don't hesitate to
Contact
the Women's ministry for more information.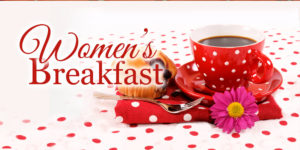 We would love to have you join our Women of Worth (WOW) Ladies Ministry for breakfast and time of sharing a scripture or two. We meet every two months and the location changes but never the time, 8:30 am! Please contact
Linda Wasson
for any questions.
Date and place to be determined.
Book Club –

'The Boy Who Met Jesus"' – by Immaculee Llibagzia
Tuesday, October 20th, 7:00 pm @ Tree of Life,
Email
for address.
It's the greatest story never told: that of a boy who met Jesus and dared to ask Him all the questions that have consumed mankind since the dawn of time.His name was Segatashya. He was a shepherd born into a penniless and illiterate pagan family in the most remote region of Rwanda. He never attended school, never saw a bible, and never set foot in a church. Then one summer day in 1982 while the 15-year-old was resting beneath a shade tree, Jesus Christ paid him a visit. Jesus asked the startled young man if he'd be willing to go on a mission to remind mankind how to live a life that leads to heaven.Segatashya accepted the assignment on one condition: that Jesus answer all his questions-and all the questions of those he met on his travels-about faith, religion, the purpose of life, and the nature of heaven and hell. Jesus agreed to the boy's terms, and Segatashya set off on what would become one of the most miraculous journeys in modern history.Although he was often accused of being a charlatan and beaten as a result, Segatashya's innocent heart and powerful spiritual wisdom quickly won over even the most cynical of critics. Soon, this teenage boy who had never learned to read or write was discussing theology with leading biblical scholars and advising pastors and priests of all denominations. He became so famous in Rwanda that the Catholic Church investigated his story. The doctors and psychiatrists who examined Segatashya all agreed that they were witnessing a miracle. His words and simple truths converted thousands of hearts and souls wherever he went.Before his death during the 1994 Rwandan genocide, Segatashya continued his travels and conversations with Jesus for eight years, asking Him what we all want to know: Why were we created? Why must we suffer? Why do bad things happen to good people? When will the world end? Is there life after death? How do we get to Heaven?The answers to these and many other momentous, life-changing questions are revealed in this riveting book, which is the first full account of Segatashya's remarkable life story. Written with grace, passion, and loving humor by Immaculée Ilibagiza, Segatashya's close friend and a survivor of the Rwandan holocaust herself, this truly inspirational work is certain to move you in profound ways.No matter what your faith or religious beliefs, Segatashya's words will bring you comfort and joy, and prepare your heart for this life . . . and for life everlasting.
When single moms are turning up dead, Police Detective Rebecca Palmer will stop at nothing to bring the killer to justice.
Detective Rebecca Palmer is hunting a serial killer bent on inflicting a warped sense of Biblical judgment. But, with so few clues, she struggles to catch his trail. The killer's obsession with murdering single moms grips Rebecca's heart with profound intensity, since she herself is a single mom. Will she be able to stop him before he takes another mother away from her child?
Jared Johnson fought crime as a detective on the streets of Chicago but has decided to trade the inner city for the simpler life of the south. His brother said Hazel Hill, North Carolina is a great place to live, and Jared is willing to test his brother's claims. But is the move just another stop as Jared runs from his past, or will Hazel Hill be the place his restless soul can finally settle down?